This year's Annual General Meeting (AGM) is a special one! This year Gateway will be celebrating 30 years of service to the community! 
There will be awards and a guest speaker as well as dinner, drinks and door prizes.
Admission is $25 per guest or $15 if you are a Gateway consumer. 
We will be celebrating our consumers who have made such outstanding contributions to the Organization and will be hearing from the board and our Executive Director; John Osczypko!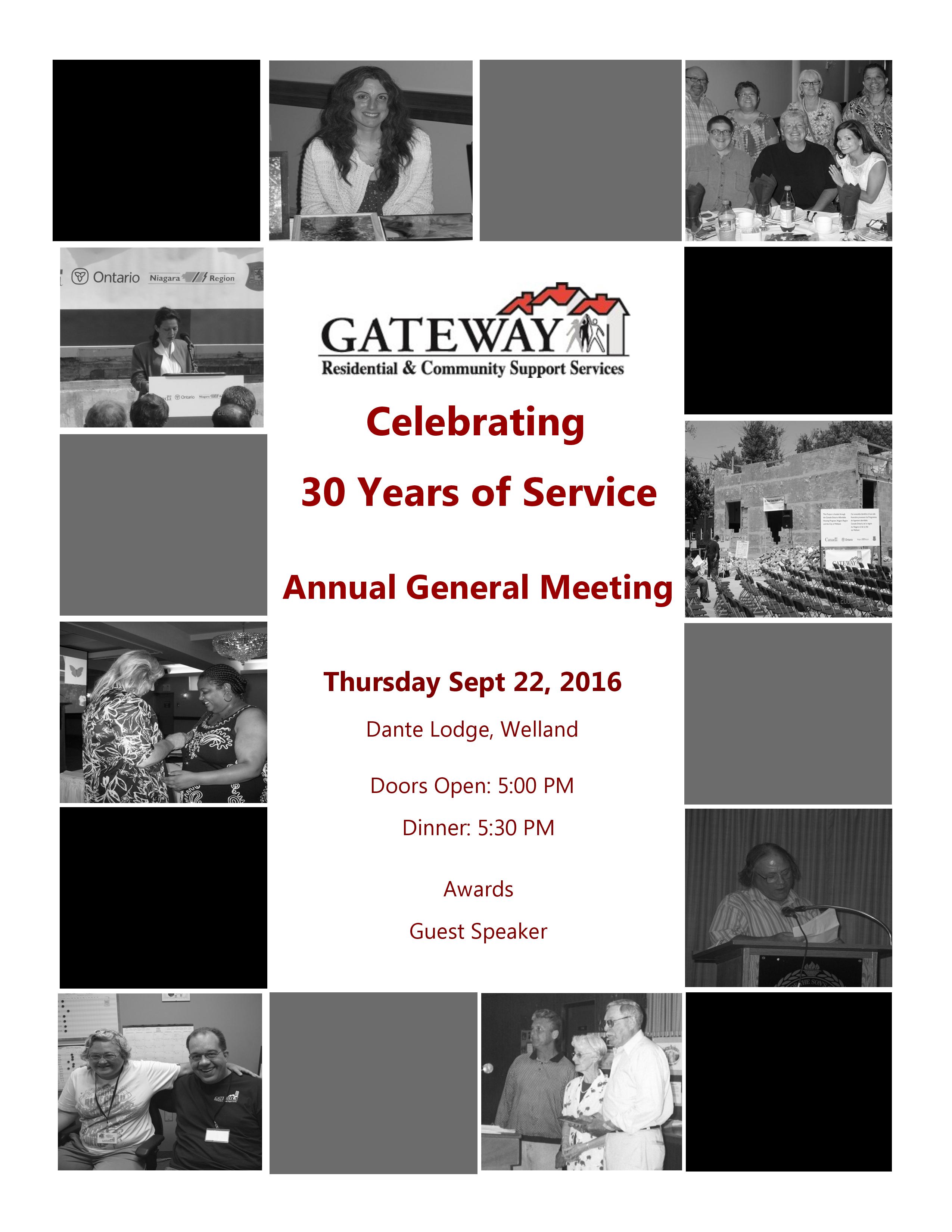 We had a great turn out in 2015 and got some great pictures from that day!