Our History
Gateway has a proud history providing residential housing and community support programs in the Niagara Region.
---
1983
 In 1983, several family members came together to look into finding ways to support their children who were suffering from persistent mental illness. Many of these individuals were being released from long term care facilities back into their own communities, and there were few housing options available.
On December 1st of this year, Board Members came together and Gateway was incorporated.
1986 
The first round of funding came from the Ministry of Health and Long term Care in the sum of ($210, 512).
Gateway hired Pat Crawford as the first Program Director. Under her direction, Gateway started to provide Community Support Services to individuals living in the community.
1988
Gateway purchased their first group home at 23 Griffith Street in Welland. Programs and services were offered 24 hours a day. This year Gateway also opened their doors to their first official office site at 242 East Main Street in Welland.
1999
Gateway saw a need for more transitional housing, 242 West Side Road (Port Colbrone House) was purchased and the doors were open for more programming. Individuals lived independently in this home with non-custodial care
2000 
2001
Gateway receives funding for the Homelessness Initiative Phase II Program. This created 36 supportive housing units in Niagara.
Gateway hired a full time Property Manager, 4 full time Case Managers that included support from a mental health aid and a public health nurse. Gateway also provided property management services to Canadian Mental Health Association Niagara and the Oak Centre.
2004 
Gateway Residence of Niagara Inc, legally changed their name to Gateway Residential and Community Support Services of Niagara. The board of directors felt this change reflected our mission to move forward with providing more affordable housing for individuals living with mental illness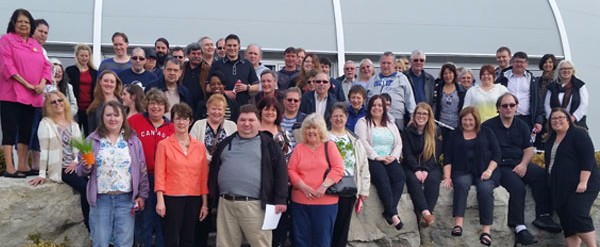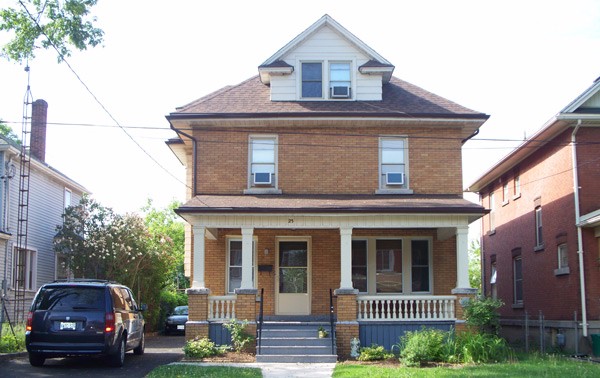 2007
2007 marks an important year in Gateway's history. The need for more affordable housing continues in Niagara. The Homelessness Initiative Phase Two program is granted additional funding for 20 additional supportive housing units.
Construction is completed on Gateway's first affordable housing project. The Dr. Peter Grant Haven of Hope opened at 178 King Street in Welland. This building provides 28 supported, affordable housing units and on site administrative offices and support services.
Here is a video capturing the moments before, during and after the special event:
2009 
The Good Food Box Program is started in Welland, giving individuals the opportunity to have access to fresh fruits and vegetables in Niagara.
2010
Grundy House on 160 Ontario street is the completion of Gateway's second construction. This project is in partnership with Mainstream Services. Grundy house provides 9 supported housing units to those who are mentally ill or and having a developmental disorder.
2012 
Gateway's third construction project Repei Place is completed in Port Colborne on King Street. Gateway transformed Arnold Bowling Alley in Port Colborne into 23 supportive housing units. Community partners in this project include the Oak Center, March of Dimes and Community Living.
Gateway enters into a partnership with Canal View homes and begins providing property management services and support services to Canal View Homes. The feasibility of amalgamation is explored by the Boards of Gateway, and Open Doors Concepts begin.
Gateway begins the Housing First Program with 10 housing first rent subsidies from Niagara Regional Housing.
2014 
Three new one-bed units are constructed at 178 King Street in Welland, increasing the building to 31 units of affordable housing at the Dr. Peter Grant Haven of Hope.
2015
Gateway gets approval for their 4th construction project of affordable housing in Niagara Falls. Ground breaking for this 9 unit building will begin in 2016.
---